---
Important Info. & Dates…
---
Open Evaluation Sessions – For the Winter Term*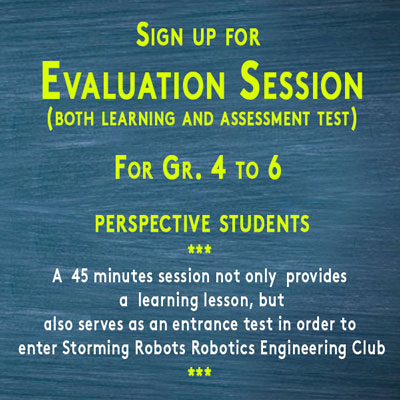 Our evaluations are a 45-minute session to determine readiness and eligibility for our programs. There is also an information session for parents that occurs during this time as well. Students that have attended a summer workshop are exempt. Registration and a $25 application fee are required in order to reserve a seat. See below for details.
When: Saturday, November 23rd at 1:30 pm
Where: Storming Robots. Location information can be found at the end of the newsletter.
How to Sign-Up: New Student Assessment
To be notified when more dates open up, email office@stormingrobots.com to be added to our mailing list.
---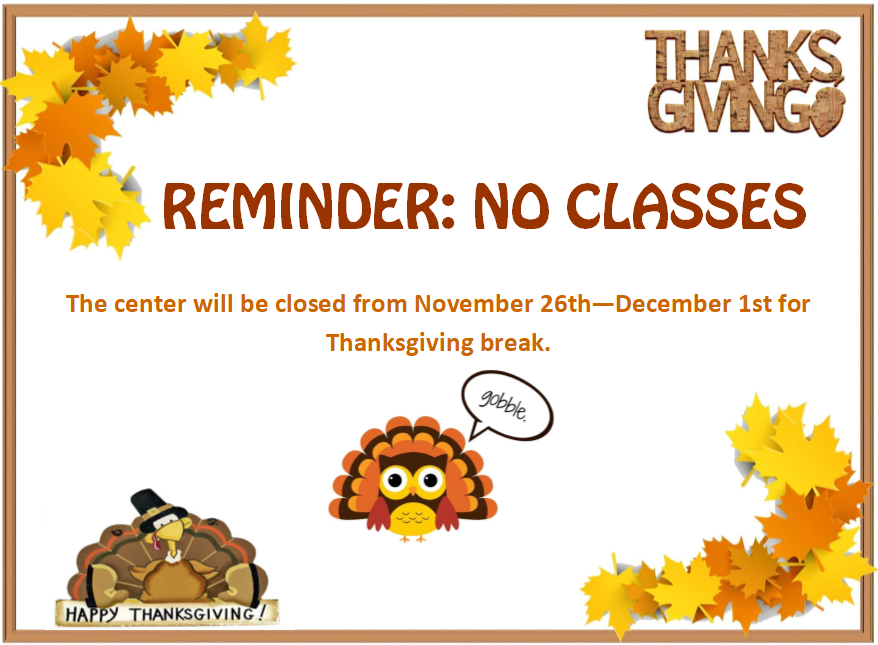 ---
Achievements & Updates…
---
SR Students Compete in WRO Nationals!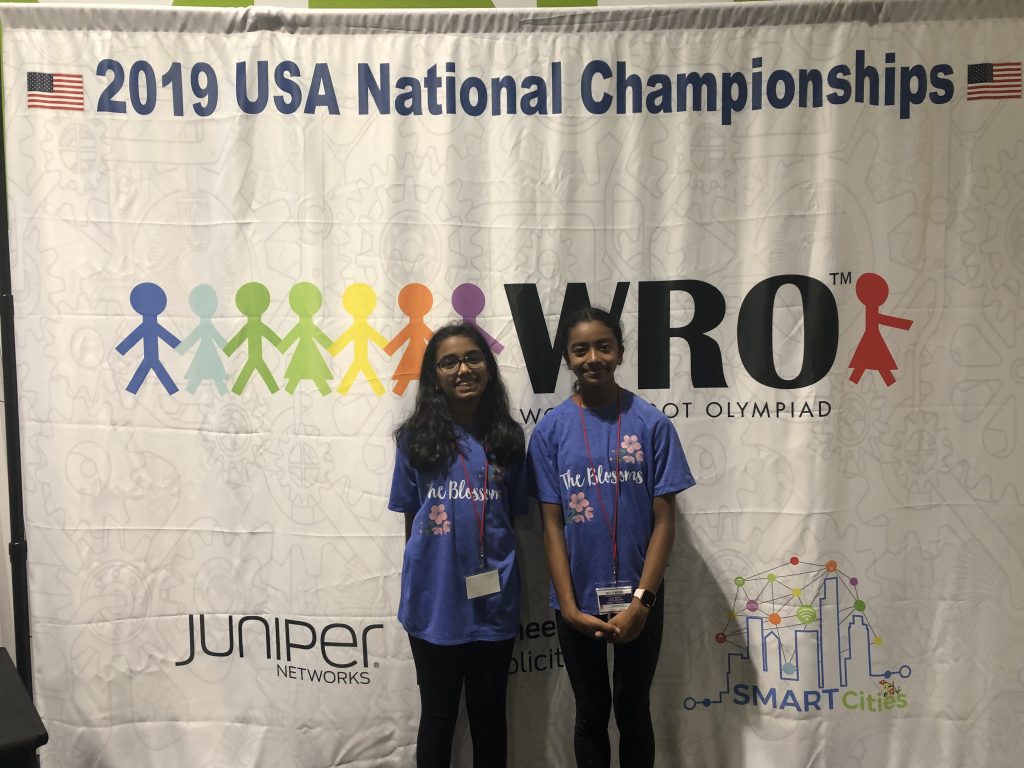 The World Robot Olympiad (WRO) is an international robot competition that allows students from all over the world to exercise their design and problem-solving skills through challenging competitions/activities. Each year a new theme and challenge are selected, and participants work on teams of two or three to design, create, and build a robot that is capable of performing a certain challenge. The competition is organized from regional, state, and national levels, with top teams in nationals advancing to the World Championships.
The theme this year is called "Smart Cities," which is new concepts, ideas, and technologies that will help to build future cities and change existing forms of life. Some concepts that have been introduced are new IT Networks, transportation, and economical energy consumption.
This year during the 2019 WRO, two SR students are advancing to the WRO-USA Nationals! Tvisha C. and Samhita P. (both 7th grade) participated in the NJ State level competition and received 3rd place, which qualifies them to move on to the National Competition level. The WRO – USA Nationals was held at the Juniper Aspiration Dome in Sunnyvale, CA on September 15th and WRO World Championship will be held in Gyor, Hungary this coming November.
---
Student Travel Distance Statistics
Storming Robots has students that come from various places in New Jersey, Pennsylvania, and even New York. The chart below shows a more precise travel distance.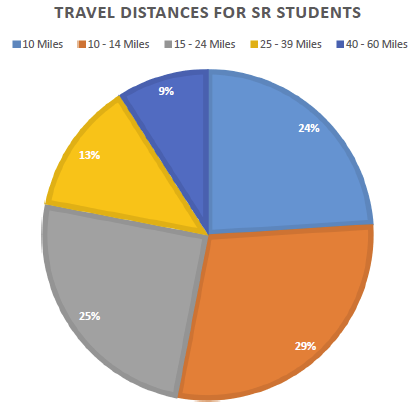 We would like to give thanks to all of you for your time and commitment to attending SR!