RobocupJunior (RCJ) was held on May 19th at The Trinity School in NYC. RCJ is a project-oriented educational competition that spans across local, regional, and even international levels for students up to age 19.
This year Storming Robots has sent 19 teams to compete in different leagues including: Rescue, Soccer, and OnStage. Check out below to see where each team placed!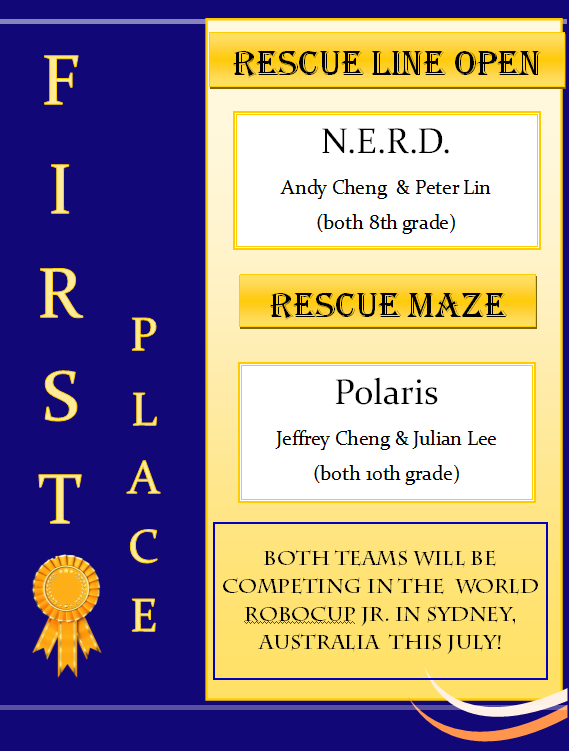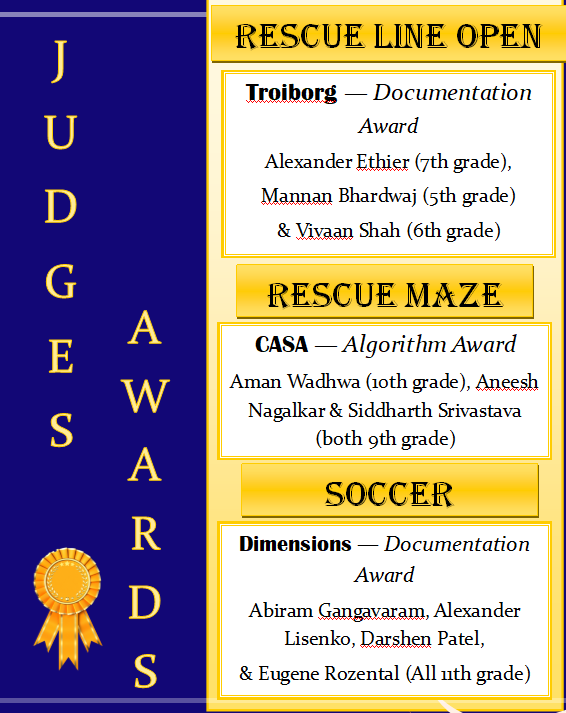 RCJ International will be held in Sydney, Australia this coming July!
Pictures coming soon!
For more information, please visit https://junior.robocup.org/